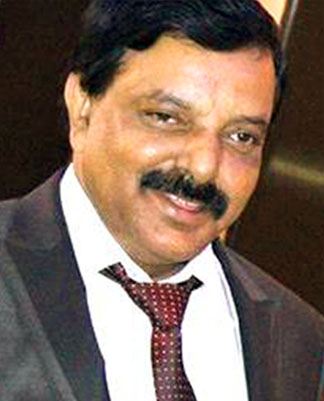 Sri Barunava Chowdhury (Chairman)
Dear Student,
I, Barunava Chowdhury, a Resident of Bhaluka Bazar under Malda District of West Bengal, welcome you all whole heartedly to join the Skill Development Training at NIC Institute of Technology (NIC IT), Rajarhat, Kolkata : 700135. Those, who are interested in pursuing a career development through Skill Training Program in various Trades / Job Roles, can take admission at NIC IT, which offers a wide range of training of choice for everyone to pursue. You may visit NIC IT website : "www.nicit.in" for an in-depth knowledge about our facilities and training programmes. You are free to choose a Trade / Job Role depending on your interest and requirement.
Our parent company National Industrial Corporation (NIC) has tie-ups with two (2) of its sister educational institutes, namely, "NIC Institute of Technology (NICIT)", Rajarhat, Kolkata -700135 and "Anjani Institute of Technology (AIT)", Bhaluka Bazar, Malda, West Bengal – 732125. For further details you may please refer to the website : www.nicit.in and www.aitwb.org.
Currently the NIC Academy governs the two institutions by engaging a number of Government sponsored Skill Development Training Programmes under various Departments / Ministries of Central and State Governments; and help candidates from remote and economically backward areas to get benefit under the Govt. schemes. Our training programmes are organized throughout the year for the women's upliftment and their empowerment by keeping seat reservation for 33% women candidates as per the guideline of Govt. of India.
National Industrial Corporation (NIC) is currently engaged in hiring of skilled and trained manpower for supply to overseas market under the Ministry of External Affairs, Govt. of India under Section 11 of the Emigration Act, 1983. A newly established Trade Test Center (TTC) under the control of NIC on the campus of AIT – Bhaluka, Malda, opens truly innovative infrastructure facilitation to promote pre-assessment of trained and skilled manpower for judging a candidate's particular expertise as per the job profile requirements of the overseas employers and also, for imparting Pre Departure Orientation Training (PDOT).
Our motto is "Quality Education & Training to everyone everywhere". Our specializations are in the field of Construction, Automobile, R & AC, Electrical and Oil & Gas Sector and we have got excellent facility for practical work through modern workshop.
I hope that your studies in our Institute will illuminate your personality as a whole. Best wishes for your future Endeavour.
Barunava Chowdhury
Chairman