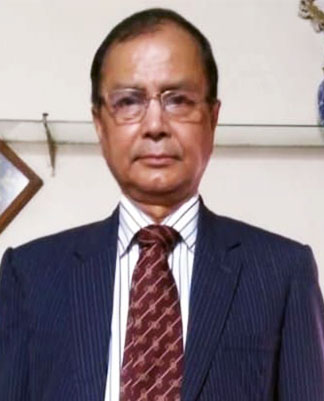 Sri M. B. Roy (Principal)
Dear Student,
Greetings on behalf of NIC Institute of Technology at Rajarhat. It is my pleasure to offer the Skill Development Training courses at NIC IT, in various sectors like Agriculture, Construction, Electronics & Hardware, Automotive, Power, Capital Goods, Tourism & Hospitality, Furniture & Fittings, Plumbing, Mining, Beauty & Wellness, Instrumentation, Automation, Surveillance and Communication and other popular fields of Technology.
NIC IT will conduct Skill Development Training under the guidelines of respective Sector Skill Councils and Assessment and Certification will be done by them through their authorized assessment bodies.
Currently NIC IT is engaged in Govt. sponsored Skill Development Training Programme under various Department / Ministries of Central and State Govt. thorough which candidates from remote and Economically Backward area got benefitted. Our training programme is organized for the upliftment of Women's Empowerment by keeping reservation of 33% women candidates as per the guideline of Govt. of India.
Education is the vehicle to the journey of professional life. An educated person will transform the society into a hub of opportunities and provide service and satisfaction to mankind. It is the sector where countries all over the world have been spending more funds. It is my desire and dream to see that each and every individual realize the value of education and enroll them in Skill Development Training through NIC IT.
Quality Education & Training to Everyone & Everywhere – keeping this motto in mind, this institute have made all arrangements with modern methodologies and well equipped workshops / labs with the help of parent company National Industrial Corporation (NIC).
Finally we want to assure you our very best services for your progress, growth and successes.
Thanks;
M. B. Roy
Principal